Xiaomi Black Shark Unboxing & Hands-On Review (English)
Check out this trending video about the best Xiaomi Black Shark Unboxing & Hands-On Review (English)
Xiaomi Black Shark Unboxing & Hands-On Review (English)
Xiaomi Black Shark Unboxing & Hands-On Review (English)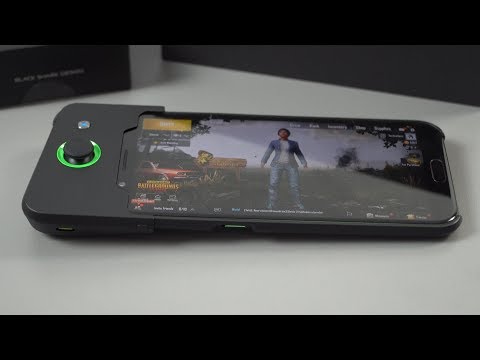 Black Shark unboxing and hands-on review. Xiaomi's gaming brand & mobile. 5.99″ 2:1 aspect ratio screen, Snapdragon 845, 6-8GB RAM, 64GB or 128GB, dual nano-SIM. Gaming review: https://www.youtube.com/watch?v=V2QLqnWG4P0 Full review: https://www.youtube.com/watch?v=U2yqR3wGxW8 Global Version release 9 is here: https://www.gearbest.com/promotion-Black-shark-special-2974.html?lkid=15097554
00:55 – Unboxing & Design
02:53 – Weight & Thickness
03:48 – The case
05:58 – UI & OS info
07:05 – Fingerprint reader
07:25 – Antutu score
07:39 – Controller & use
10:33 – PUBG + Joypad test
11:36 – Treble support
11:51 – Loudspeaker test
12:43 – Screen
13:27 – Camera + samples
16:56 – First impressions
18:41 – Pros & Cons
Support me on Patreon: https://www.patreon.com/techtablets
Recommended laptops:
Recommended tablets / My top picks:
Recommend places to buy tech from China:
Banggood: https://www.banggood.com/?p=QZ14021624945201505Y
Gearbest: http://www.gearbest.com/?lkid=10749901
If you liked this video and want to see more like it, why not subscribe?
https://www.youtube.com/user/Hendrickson?sub_confirmation=1
Please help translate videos into your own language: http://www.youtube.com/timedtext_cs_panel?tab=2&c=UCrI6_31b1OHRE62BHTMYN0Q
About:
Tech Tablets reviews the latest in Chinese tablets, mobile phones, and other related gadgets. We aim to deliver honest reviews, from a user perspective to help you choose the best tech for your needs. Covering points that matter to you as a user with comparisons, benchmarks, thermals and testing popular games.
Follow TechTablets::
Web: http://techtablets.com/
Forums: http://techtablets.com/forum
Twitter: https://twitter.com/TechTabletscom
If you found this tip helpful, please share the Xiaomi Black Shark Unboxing & Hands-On Review (English) video on Facebook…